Benny is always exploring new styles and taking his performances to new levels From Michael Jackson highs to Ed Sheeran soft lows, Benny gives everything he has when he is on stage. His love of new school and old school music, funky tunes, slow ballads helps him to give each crowd what they want. Whether you're looking for musical entertainment for your wedding, a corporate function or a special event, Benny is a musical professional who combines the best elements of bands, DJs and live entertainment into one enthusiastic and dedicated performance. Favourite Artists – Bruno Mars, Justin Timberlake, Michael Jackson
Read more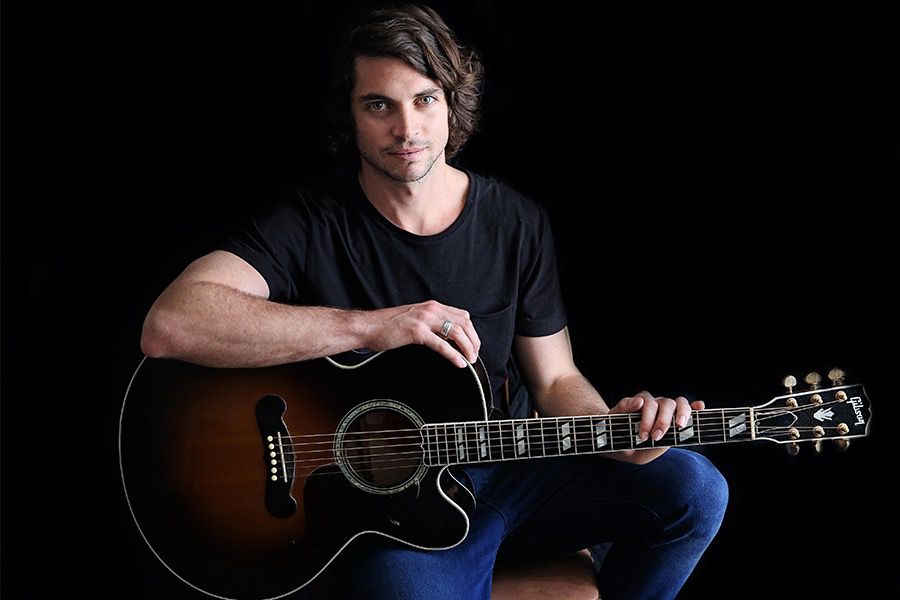 Playing countless live gigs over the past 4 years around his home city of the Gold Coast, surrounding areas and interstate, Dan has turned his skills into an experience that leaves guests wanting more. Whether you want to chill out with some easy listening, hear a new take on a classic or get the party started. Versatility is the key. Dan has a repertoire consisting of 200+ well known cover and original songs that incorporate vocals, acoustic/electric guitar, a kick drum and live looping Favourite Artists – Santana, John Mayer, Jack Johnson
Read more
Danny is a Gold Coast based singer/songwriter that regularly performs at local venues and events. As a soloist, Danny enjoys bringing a laid back acoustic style while still containing plenty of energy with the help of a kick pedal and looping guitar parts. Playing in bands almost every weekend since he was fifteen, Danny quickly gained a love for live music and the joy of writing and producing original songs. It's the connection with his audience and shared experiences found in music that drive Danny in his pursuit of live performances. With influences like James Bay, The Lumineers, Bon Iver, and over fifteen years of musical experience in many facets of the entertainment industry you get a feel for the acoustic folk atmosphere you can expect Danny to provide. Favourite Artists – James Bay, Bon Iver, The Lumineers
Read more
Gary is a highly sought-after full-time saxophonist from the Gold Coast where he has been based since 1998. As a saxophone soloist and sideman, Gary works extensively throughout the South-East Queensland region, in addition to having been recorded on over 50 albums to date. Throughout his career, Gary has worked in a huge range of musical genres and ensembles from classical through to EDM, and has also been involved with a number of tribute shows for artists including Elton John, Billy Joel, INXS, Phil Collins and Dire Straits. Gary is currently in high-demand throughout South-East Queensland for his ability to integrate seamlessly with live DJs and is also part of duo act 'Parallel' combining live sax, acoustic and vocals as well as popular jazz and blues band 'Tonic'.
Read more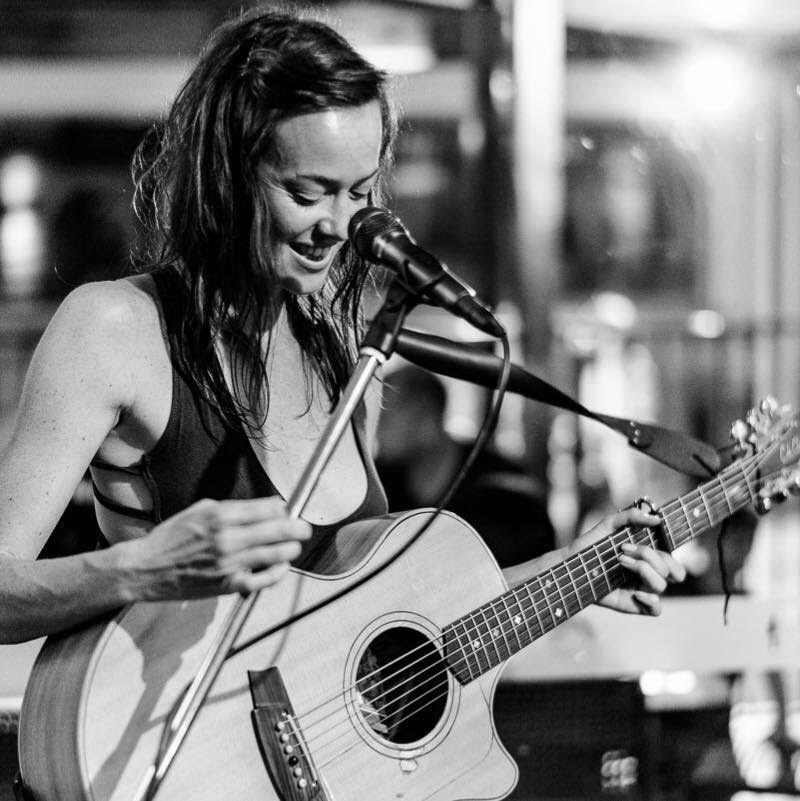 Hayley Grace is a multi-talented, Australian Singer Songwriter with that something special. Her soulful unmistakable sound and her energetic live shows looping guitar, vocals, beat boxing and percussion are an explosion of Funk, Reggae, Soul, RnB and Trip Hop. Now living in beautiful Byron Bay, she tours regularly solo and with her live funk band, THE BAY COLLECTIVE up and down the East Coast of Australia and overseas. In 2016 Hayley supported DARREN MIDDLETOWN (Powderfinger) in Brisbane and also played at SPLENDOUR IN THE GRASS festival in Byron Bay. Favourite Artists – Fat Freddys Drop, Lauryn Hill, Steve Wonder
Read more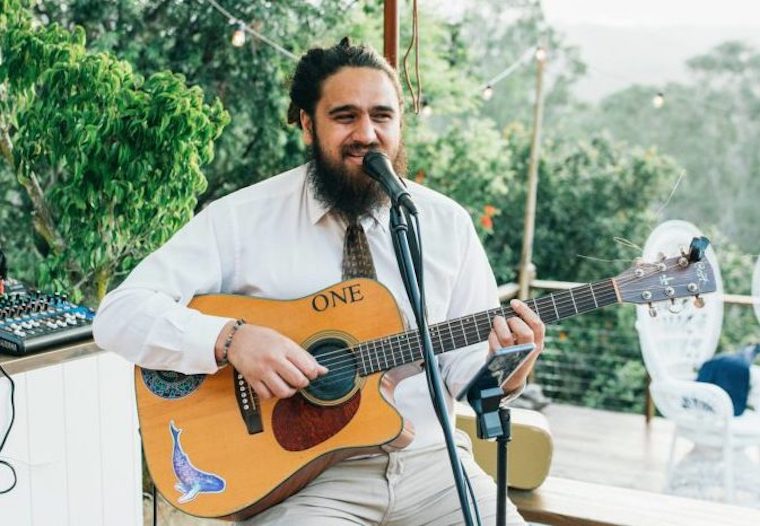 Joseph Brown has done the rounds in the music scene for the past 5 years on the Gold Coast. Starting of busking, he grew his foundation with a sturdy sense of what it truly means to entertain. Joseph is well known for putting his signature twist on multiple genres incorporating songs we all know and love whilst also adding his own compositions, bringing a dynamic vibe to each performance. He is adaptable to any circumstance. From large production events to humble acoustic Sunday sessions, the atmosphere will be great no matter what. Favourite Artists – Bob Marley, Jack Johnson, Ben Harper
Read more
Josh has a versatile and exciting portfolio of musical abilities. He is a passionate performer and his style is unique and interesting – having developed over the last 25 years of practice, discovery and playing experience. Josh's award winning vocal and guitar talents draw influences from the likes of George Benson, Michael Bublé, and Wes Montgomery to blues/soul artists John Mayer, Robben Ford, Stevie Wonder and Allen Stone, to singer/songwriters Ed Sheeran, Jason Mraz and James Taylor. Since graduating with a Bachelor in performance from the New Zealand school of music, Josh has become a prominent entertainer in Queensland, Australia. His busy schedule features frequent performances at the Brisbane Jazz Club, support for touring artists such as Vince Jones in the City of Gold Coast, and numerous large corporate events in around South East Queensland with Brisbane's busiest party band – "Elevation Band". Favourite Artists – George Benson, Michael Buble, Stevie Wonder
Read more
Born and raised on the Northern Rivers of NSW, Keegan started playing guitar at the age of 15. Over the last 20 years he has developed a folky, coastal blues sound with influences from Jack Johnson, Xavier Rudd, Vance Joy and Bob Marley. Labelled a 'one-man-band' with the ability to play guitar, harmonica, tambourine, cajon (wooden box drum) and sing, all at the same time. True to his name, Keegan can spark energy and excitement into his audiences with foot stomping beats, or a soulful ballad.  Keegan plays a versatile musical repertoire of originals and cover that traverse the decades, covering a variety of genres with a healthy mix of old, new and in-between. Favourite Artists – Jack Johnson, Xavier Rudd, Vance Joy
Read more
Kent Tonscheck is a Gold Coast based acoustic singer/songwriter with experience playing and recording in Australia, US and Singapore. His covers can vary from relaxing easy listening to upbeat acoustic dance vibes – fit to suit any occasion. Kent has also gained international attention after only one independently released EP. As a solo artist, his horizons are wide and potential is endless making him a sure one to watch.
Read more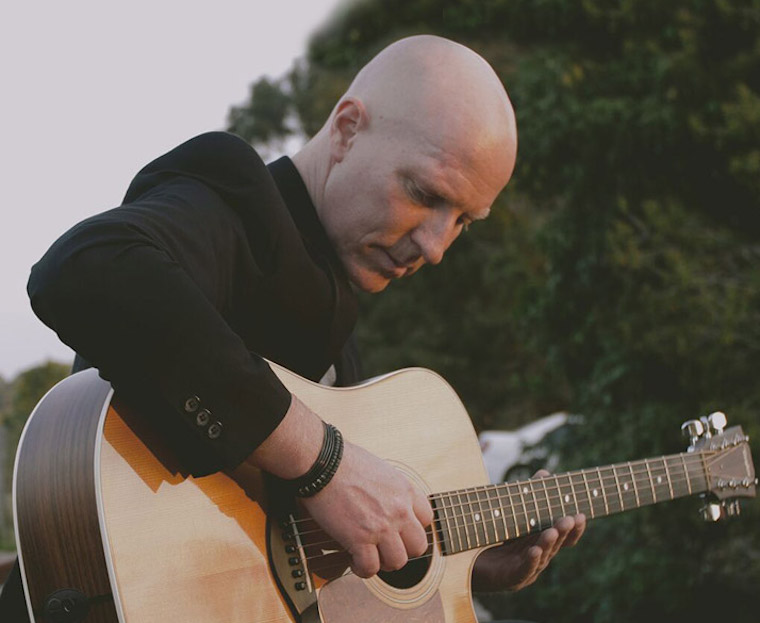 Michael has been actively involved in the live music scene on the Gold Coast for two decades and has proven himself to be a huge asset to any musical environment. Being a full time professional singer, musician and entertainer, he knows how to do things well and with a high standard of excellence. Comfortable in any creative setting, Michael can adapt his approach touching on multiple genres including, Blues, Rock, RNB, Funk and crowd favourites. Favourite Artists –John Mayer, Ed Sheeran, Michael Jackson
Read more