« Back to QLD Musicians
Danny is a Gold Coast based singer/songwriter that has developed a highly regarded status within the wedding industry. As a soloist, Danny enjoys can bring a laid back acoustic style while still containing plenty of energy with the help of a kick pedal and looping guitar parts.
Playing in bands almost every weekend since he was fifteen, Danny quickly gained a love for live music and the joy of writing and producing original songs. It's the connection with his audience and shared experiences found in music that drive Danny in his pursuit of live performances.
With influences like James Bay, The Lumineers, Bon Iver, and over fifteen years of musical experience in many facets of the entertainment industry you get a feel for the acoustic folk atmosphere you can expect Danny to provide.
Musical Style – Acoustic Classics, Country, Folk, Soft Rock
Favourite song to sing – Tina Turner, Simple the Best
Favourite Artists – James Bay, Bon Iver, The Lumineers
Service Areas – Noosa, Sunshine Coast, Brisbane, Gold Coast, Toowoomba, Northern NSW
DJ – Yes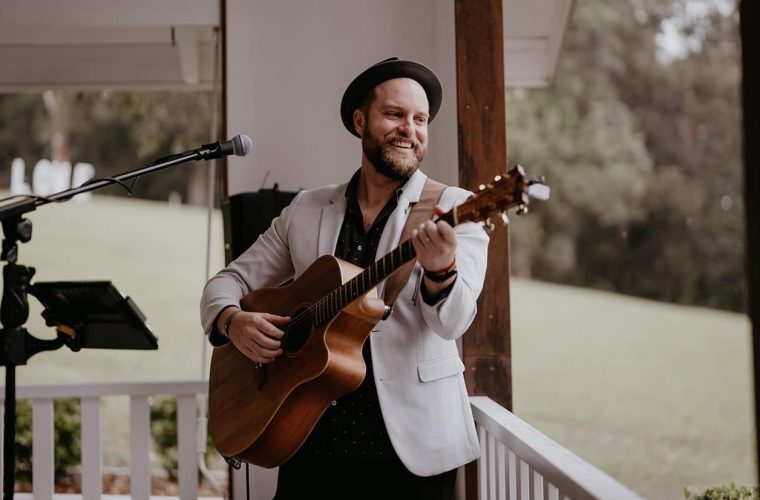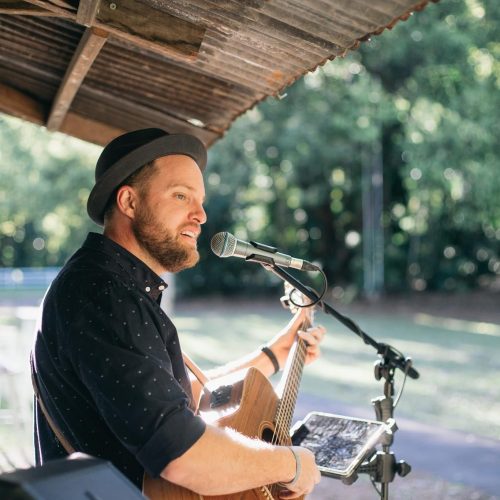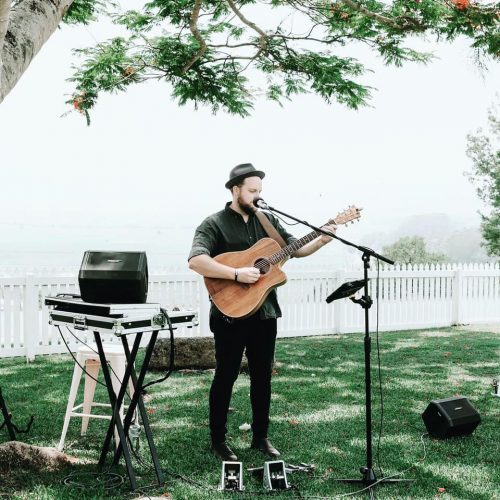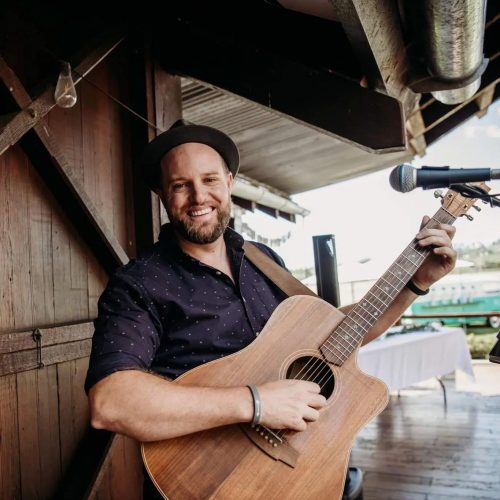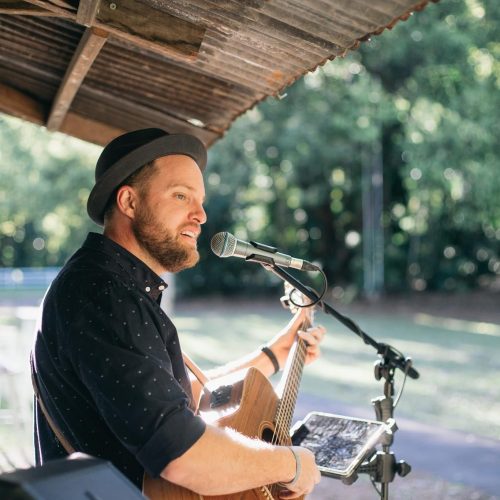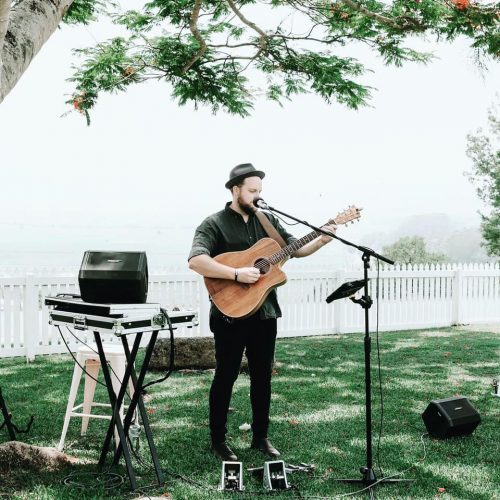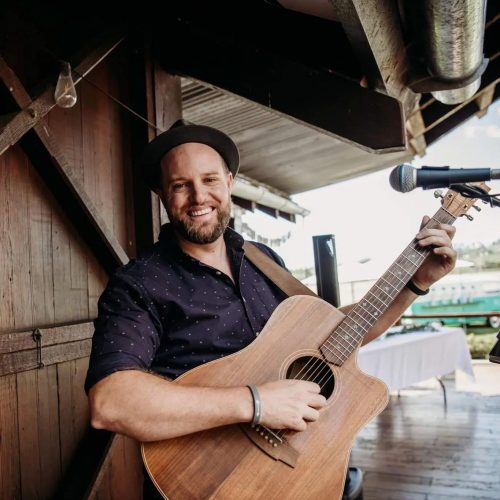 Listen to Danny Dyson